Kicks off mobile app launch with the release of five SQUARE ENIX titles: "Rust-Eater Bisco," "My Awkward Senpai," "The Necromancer Maid," "The Ice Guy and His Cool Female Colleague," and "The Greatest Demon Lord is Reborn as a Typical Nobody."
---
Portland, Oregon (April 25, 2022) — Comikey is pleased to announce that the company's mobile app is now available for readers to download on both iOS and Android.
To celebrate the launch, the company will also release "Rust-Eater Bisco," "My Awkward Senpai," "The Necromancer Maid," "The Ice Guy and His Cool Female Colleague," and "The Greatest Demon Lord is Reborn as a Typical Nobody"—five titles from Japanese publisher SQUARE ENIX—available now on the company's website and the new mobile app. Comikey plans to launch the rest of the SQUARE ENIX titles announced at Anime NYC 2021, in the coming weeks, along with some brand new titles.
Benefits of the new mobile app include:
Six free chapters every day, per series.
A better, more streamlined smartphone reading experience for both iPhone and Android.
New methods to purchase chapters:
Bulk Purchase - and earn Xtra Keys.
Free by watching Ads - and explore nearly the entire catalog for free.*
Daily Pass - gets users one free chapter/per series/per day, ad-free.
Supporting artists, writers, and publishers by reading officially-licensed manga on the go.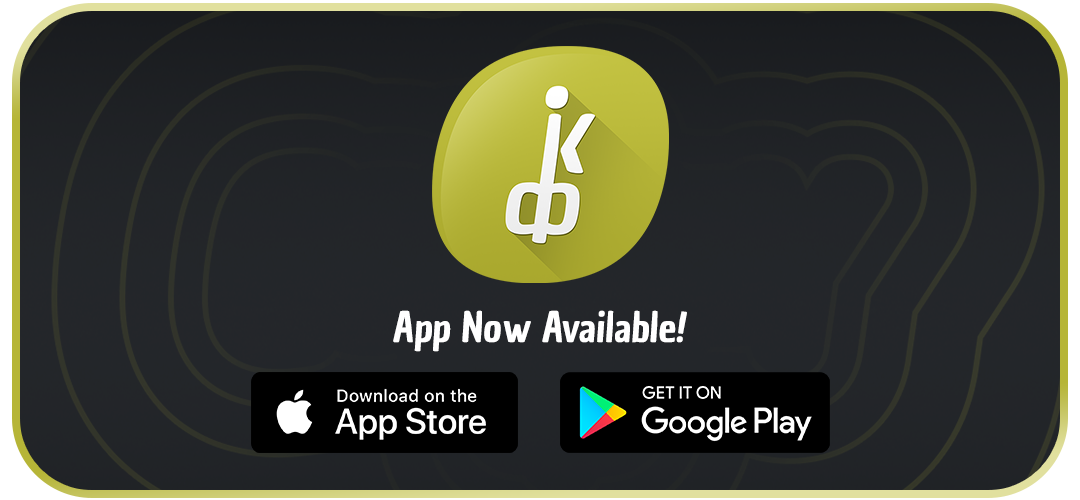 Manga available alongside the launch is detailed as follows:
---
Rust-Eater Bisco
Summary: A plague-like wind blows across the arid, sandy expanse of post-apocalyptic Japan. As it sweeps over the living and nonliving alike, rust is all that remains in its wake. The cause of the catastrophic state of the world is believed to be mushroom spores. Bisco Akaboshi, known as the "Man-Eating Mushroom," is a wanted criminal archer whose arrows instantly grow mushrooms wherever they land. However, he is in reality a "Mushroom Protector," a person who spreads fungi in order to enrich the land and return it to its previous state.
By: Shinji Cobkubo, Yusuke Takahashi
Publisher: SQUARE ENIX
---
My Awkward Senpai
Summary: Kannawa-senpai is considered many things, but smooth is definitely not one of them. Then she meets Kamegawa, her new Kouhai. He's cute, a little nerdy, and easy to talk to. How will this awkward Senpai be able to handle these new feelings?!
By: Makoto Kudo
Publisher: SQUARE ENIX
---
The Necromancer Maid
Summary: The Alchemist Kurakazu Rintarou, saved a young girl who fainted in the Forest of Corpses. The name of that girl is Chloe La Forêt. Her specialty is housework.
The story unfolds on the two's "Slow Life" under the same roof in this Isekai Maid Fantasy!!
By: Mujirushi Shimazaki, Hama
Publisher: SQUARE ENIX
---
The Ice Guy and His Cool Female Colleague
Summary: Himuro-kun is a living descendant of the Snow Woman from Japanese folklore. But anytime he's around his eccentric yet kind colleague, Fuyutsuki-san, he totally freezes up! Despite the snowstorm of love that rages on in his heart, and her complete cluelessness, will he take a step forward or stay frozen in place?
By: Miyuki Tonogaya
Publisher: SQUARE ENIX
---
The Greatest Demon Lord is Reborn as a Typical Nobody
Summary: What would happen if the mightiest being of all time reincarnates himself as Villager A? As the Demon Lord, Varvatos leads a life where nobody dares intrude in his personal space. Desperate to find friends, he takes matters into his own hands and reincarnates 3000 years later as Ard Meteor, your regular nobody born in the boonies. But little did he know, magic has vastly degenerated after his passing, and what was considered average magic power during his lifetime is now considered never-before-seen talent! In a new life as a new abnormal, will he finally find true friendship?
By: Myojin Katou | Misuho Kobota
Publisher: SQUARE ENIX
---
The MangaOne catalog (including Kengan Omega etc.) will have a temporarily limited app availability, currently restricted to the U.S., Canada, and Mexico, while the company works on getting worldwide approval for the MangaOne content. Regardless, the MangaOne catalog is still available to read worldwide via the Comikey website.
The company plans to release new comics worldwide regularly on both the app and the website.
Comikey announced the partnership with SQUARE ENIX in November 2021. The company plans to release chapters weekly and aims to catch up with the Japanese release schedule, after which it will switch to a simultaneous publication schedule.
* Under Free with Ads payment option, catalog availability subject to company discretion.

About Comikey Media Inc.
Founded in 2020, Comikey is a free website and app for reading all of your favorite Manga, Manhua, Manhwa, and Webtoons in English. From action and romance to Isekai, discover new free stories to binge every day! Read simulpub chapters of officially licensed comics, support creators and publishers by reading your favorite series on Comikey.