Portland, Oregon (March 19, 2023) — Comikey, a leading digital manga library, adds "Heroines Game" (ヒロインズゲーム) from Tokyo-based MediBang Inc. to its growing list of titles. The Company also adds "She is a Mom Candidate" (그녀는 엄마후보), "Supreme Master" (尊上), "My Red String of Fate" (붉은 실을 조심하세요), "Woodpunk" (우드펑크), and "Magician's Murim Adventures" (마법사 무림에 가다) to its growing catalog.
---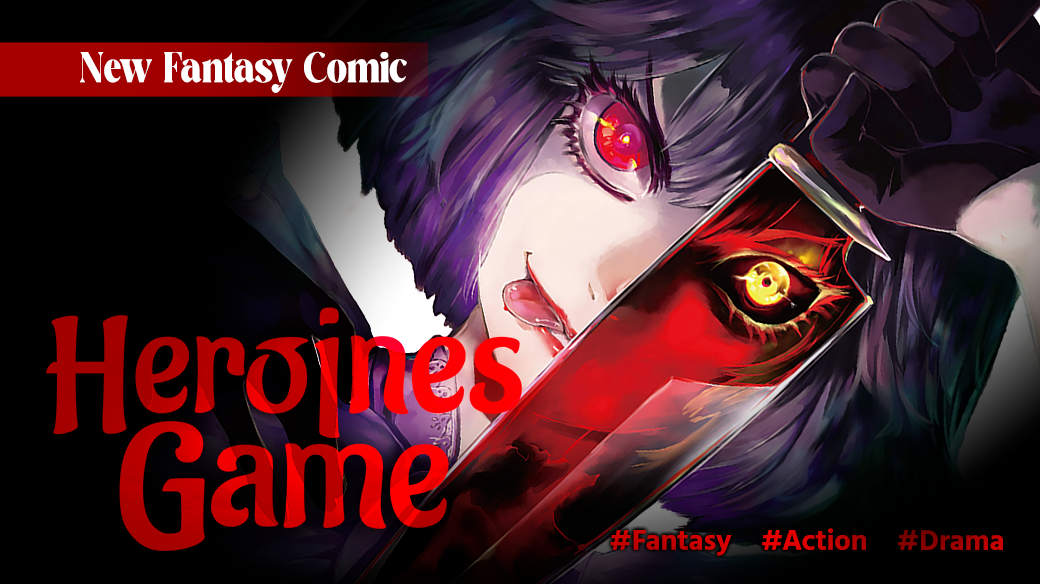 "Heroines Game" (ヒロインズゲーム)
Summary: "A nightmare with no visible end. This is the story of her punishment."
Alice, the leader of a popular idol group, finds herself stranded in a dark forest brimming with evil. There, she meets "Heroines" — girls who battle to the death for their "happily ever after." Between Alice, Little Red Riding Hood, and Snow White, what bloody tale will these girls tell...?
Story & art by: Tabasa Iori
Publisher: Shinchosha
Publication status: Live
Comikey first announced the partnership with Shinchosha in July 2021 with the launch of "Starting Today, We're Childhood Friends". Since then, the Company has released, "Girl Crush", and "Dopeman".
Additionally, thanks to the Company's recent partnership with MediBang Inc., Comikey has released "Tsuyuno-chan Likes to Show Off", and "Killing Bites", with many more comics planned for future release.
---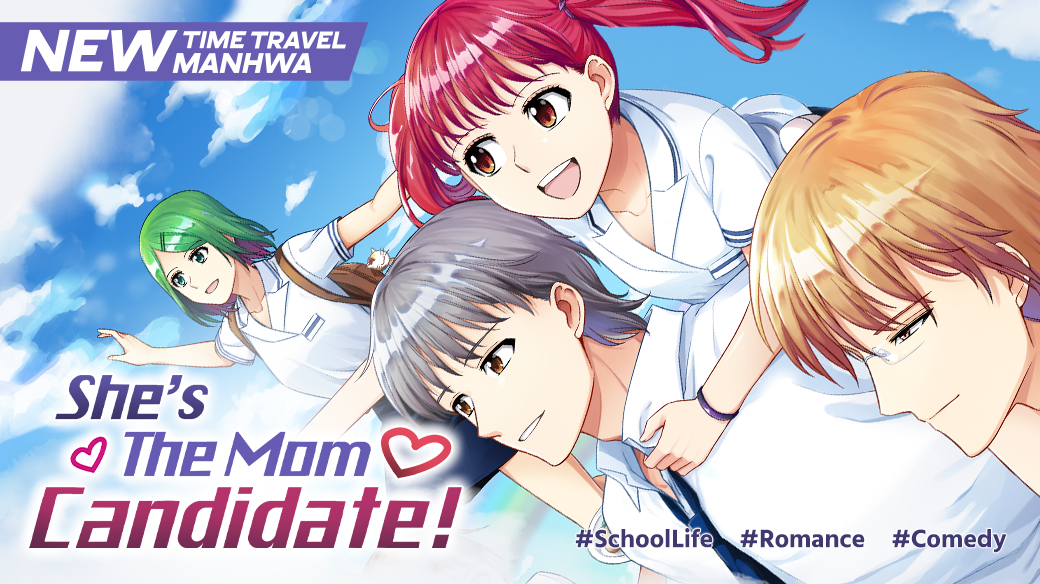 She is a Mom Candidate (그녀는 엄마후보)
Summary: "Hi! I'm your biological daughter!!" "O-oh! Nice to meet you! I'm calling 9-1-1."
For as long as Xia can remember, it's only been her and her dad. That's because her mom passed away from an incurable disease just a few years after she was born. So, in his grief, her dad removed all pictures of her mom from their home and devoted the rest of his years to building a time machine. Lucky for Xia, it worked! Now 20 years in the past, Xia is determined to save her mom. Her next problem? She has no idea what her mom even looks like!
Story & art by: Ahn Min Young
Publisher: MrBlue
Publication status: Live
---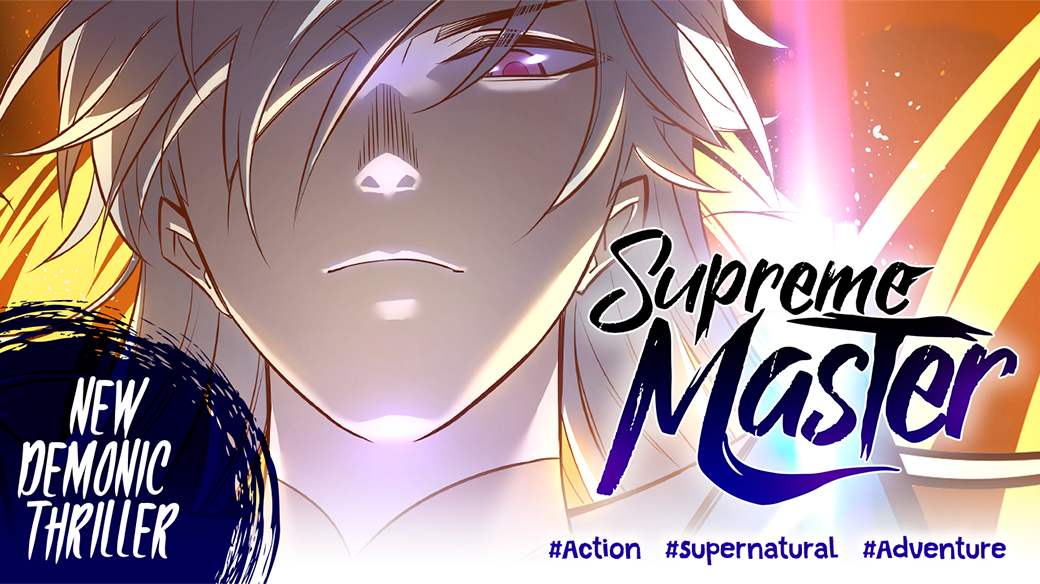 Supreme Master (尊上)
Summary: "To think that once upon a time, I slaughtered immortals, punished demons, and took over the underworld...!"
Gu TianLang was once the infamous emperor of the underworld where he ruled over immortals and demons alike with an iron fist. Keyword here, "was." When he incurs the wrath of the Heavenly Dao—an ancient ruler who has attained immortality and a demonic higher power—his people turn on him and lay siege to his castle. Surrounded and outnumbered, Gu TianLang gets ruthlessly and publicly stripped of his powers, smote, and dies.
Only, thanks to a mysterious jade, he wakes up 500 years later! Will he be able to exact his revenge on the Heavenly Dao and get his kingdom back?!
Story by: Comic Culture, 漫客文化
Art by: 漫客文化
Publisher: Xiaoming
Publication status: Live
---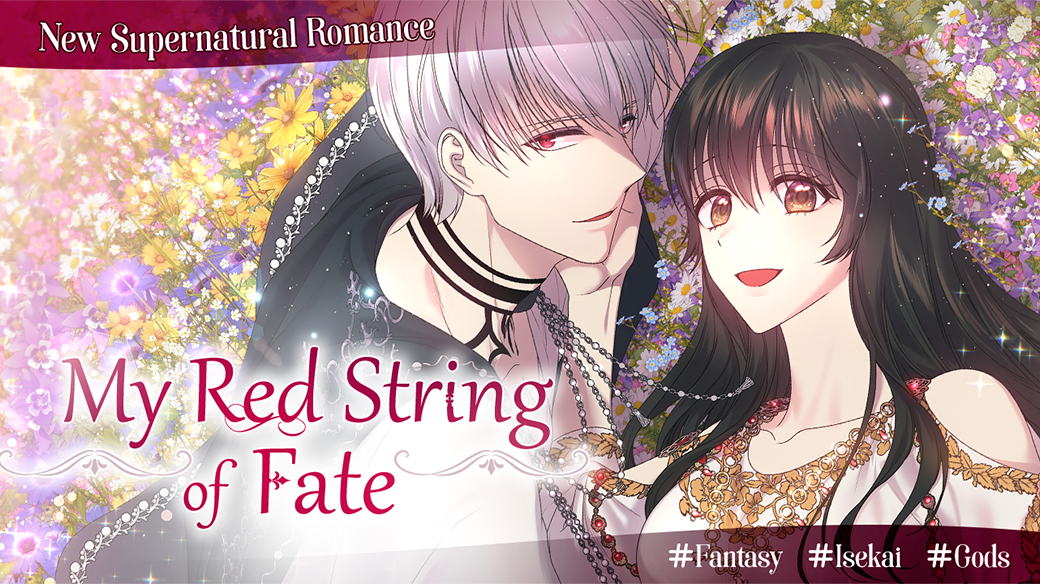 My Red String of Fate (붉은 실을 조심하세요)
Summary: Lian has fallen into a reverse harem novel! What's more? She can see the red string of fate just like the protagonist could. What happens when her fate is suddenly tied up with the novel's ill-fated, but gorgeous villain?!
Story by: CHEON Jian, IUDAS (Midnight Studio), SHIN Ji-Shang
Art by: Cumin
Publisher: C&C Revolution
Publication status: Live
---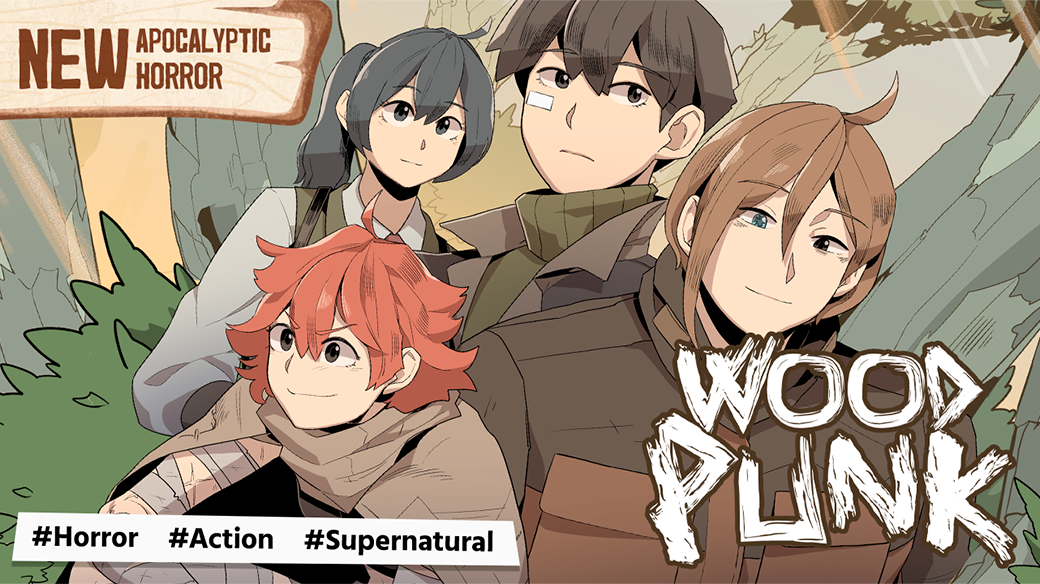 Woodpunk (우드펑크)
Summary: Humanity abandoned the land due to nuclear war and created a new civilization on the giant trees. However, in the forest of trees, there are mysterious entities of unknown origin and shocking secrets hidden within.
Story by: Crookdog
Art by: Wol Sik-i
Publisher: Manhwa Kyung
Publication status: Live
---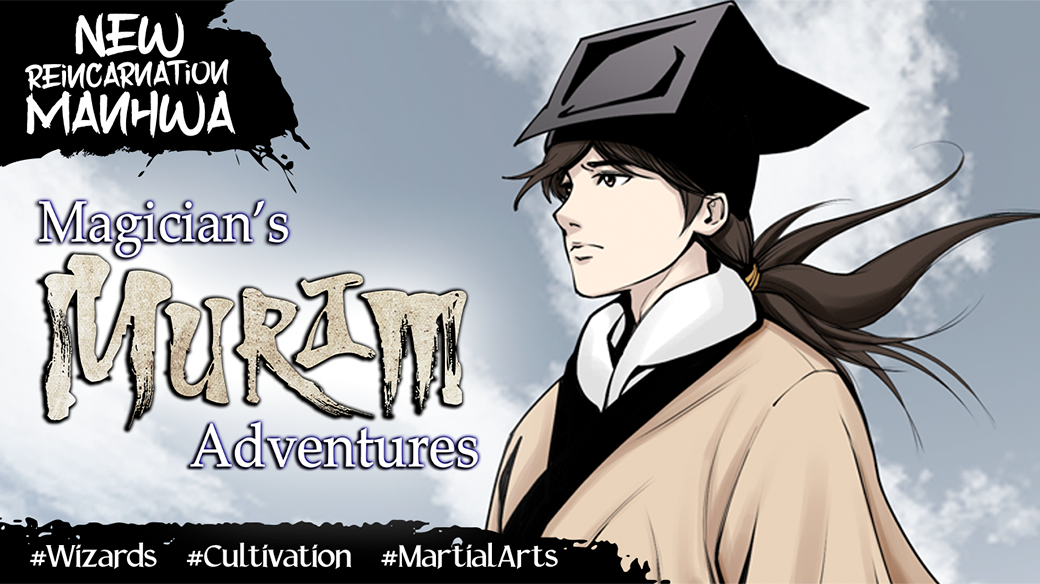 Magician's Murim Adventures (마법사 무림에 가다)
Summary: At 78 years old, Midran, an archmage, has at least a solid 50 years left to live. That's more than enough time to reach the infamous 8th circle—a place only archmages dream to go. At present, it's a journey that requires an enormous amount of mana and has proven to be physically impossible time and time, again. But alas, that's a problem for another day. Sleep comes first.
Then, he wakes up. Only it turns out he passed away in his slumber and has awoken in his next life as a child named Hyeon?! What the hell happened while he was asleep? And where did all his hard-earned mana go?!
Story by: Park Jeongsu, Seaon Yeon-jae, 선연재
Art by: Jeiko, Studio Haedam
Publisher: MrBlue
Publication status: 20-3-23
---
These comics are now available to read on Comikey.com, as well as the Company's mobile app—available on both iOS and Android.
About Comikey Media Inc.
Founded in 2020, Comikey Media Inc. is a platform for reading all of your favorite Manga, Manhua, Manhwa, and Webtoons in English. From action and romance to isekai, discover new free stories to binge every day! Read simulpub chapters of officially-licensed comics, plus support creators and publishers by reading your favorite series on Comikey—now available for download on both iOS and Android.